Splashbacks with printed images
One of the more popular alternatives to solid glass splashbacks is to print a large high resolution image on the back of the glass. Note that printing an image on the back of you splashback is not cheap, but it is stunning and brings a whole new dynamic inside your kitchen or bathroom. Due to the cost, smaller pieces of glass is often used as main features or accent points.


You cannot use any image. It has to be a high resolution image with dimensions at least half the size that you want to print. So if your glass splashback is going to be 1000 x 500 mm, you should purchase a high resolution 300 dpi image at least half that size. Remember it is not just the size but the resolution that is important. Printing images on the back of a splashback is expensive so don't take any chances. Get the best quality you can afford.
So where to find the best images for your splashback. You can either take the image yourself, but you have to make sure it is of good quality. The best place to look for images is at
Dreamstime
. You can register an account for free and choose whichever image is suitable.
A modern kitchen with a splashback with image printed behind. This brings a new dynamic into your kitchen. There are so many images to choose from, but make sure the image is high resolution and very large for the best quality.
Note there are about 20 million images, so variety is not a problem. It is very cheap compared to hiring a photographer. The best is to download the TIFF files. These are high quality uncompressed images that have the least amount of distortion and pixelation when enlarging them for your glass splashback. Pixelation are those little square blocks that you see when enlarging an image, usually above 100% and also when an image has been altered or edited too much.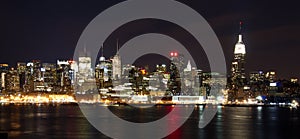 © Photographer: Npologuy | Agency: Dreamstime.com
Above just a sample of an incredible image to use on a splashback. It is 93.9 x 35.9 cm so you can make a beautiful printed splashback in your bar, kitchen or even in a modern bedroom/lounge. This image is in landscape format, but there are other images in portrait format just like the forest bamboo image above.
© Photographer: Epicstock | Agency: Dreamstime.com
Looking for something in portrait mode. The above image will bring amazing colour to any room. Imagine this image in your bathroom. Note that the size is 23.9 x 35.9 cm at fill resolution. So I would not go larger than 47.8 x 71.8 cm splashback.